A gushes over the latest Best of British collection by Marks and Spencer and explains why she's a little bit in love
M&S has been the subject of scrutiny since it's rather dramatic fall from grace as the pride of the British high street and it's long uphill struggle to regain that hallowed position. In the past decade or so, the retailer has played every card in the deck to turn it's fortunes around. From appointing new CEOs, to launching fashion lines (Limited Collection), employing brand fashion consultants, to making over it's stores...you name it, they've tried it.
But with their latest Best of British collection, they may have just played their ace. It not only nods to, but thoroughly and honestly sets itself on the foundation of M&S's heritage of good British design and manufacture. The collection, with a very few exceptions, is both designed and made in Britain and the garments are made from the best quality fabrics; tops of pure silk, jackets of pure wool, and real leather accessories. There's been no cutting corners here. The design is classic yet contemporary, timeless if you will, and you can easily imagine women of all ages and styles coveting these beautiful pieces.
The prices are all a tad higher than your average M&S collection, but not unreasonable considering the product you are buying. In fact, this good quality for this little money seams a steal. My mental shopping list is growing by the day.
The collection consists of desirable but easy-to-wear pieces like two-piece suits, dresses and separates, please-everyone colours like grey, navy, and cream, and easy prints like small-scale florals and checks that will appeal to all tastes. Topping my wish list is this relaxed and sporty skirt-suit, which I'm currently mentally wearing to my next big meeting.

Not pandering to trend, the collection is current and relevant, but all presented in timeless silhouettes which can be worn for seasons to come.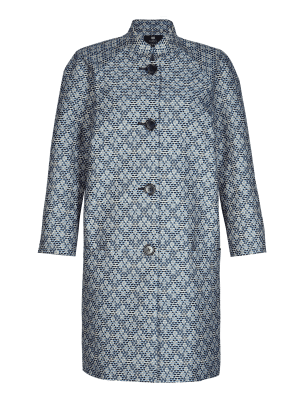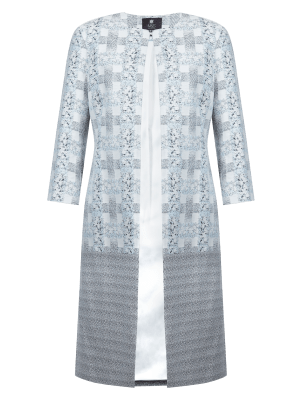 These blue and black contrast Chelsea boots are making my mouth water.
Discover the designer's inspiration behind, the development of the collection and see the clothes in action.
What's topping your hit-list? Get shopping here.
A x